New Hair Smoothing Treatment Now Available!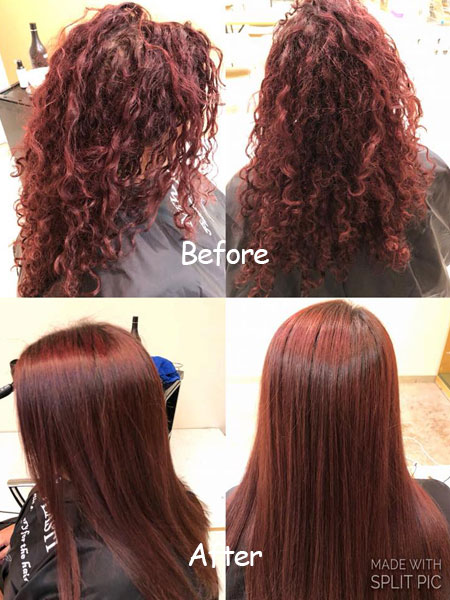 We are now offering a Non-Keratin smoothing treatment that provides a long lasting anti-frizz effect along with straightening and shine. The New Plastic treatment contains 11 organic amino acid and is formulated with natural & organic ingredients. It does not contain Formaldehyde, smell or odor, it does not burn or irritate the scalp. It is 100% safe for all hair types.
Treat Your Hair to Our Hair Care Products!
Colorist by New Look shampoo, conditioners, protectants and treatments formulated to extend the overall life of your hair color and return it to a in incredibly youthful condition. QUENCH for thick, dry or coarse hair and THICKEN for fine to medium textured hair. Leave-in Protectant reduces dry time and eliminates tangles. Intensive Treatment Hair Mask for the distressed hair.
Ask about our special package deals!
Our new age-reversal facials address the real age of the skin by targeting its specific needs based on its grade of aging. Call to make an appointment to find out "What Age Is Your Skin?"
The Barbershop
Experience
Enjoy our Barber Shop experience by incorporating a "Ritual of Renewal" customized specifically for the male guest. The full service includes Hot Towel Treatments and Scalp Massages using our very own specially formulated product line, The New Look for Men.
Check out the "Just for Men" page for more details.